The Environmental Data & Governance Initiative (EDGI) is an international network that leverages research and online tools to track and respond to the undermining of evidence-based environmental governance in the United States. Collaborating with partner DataRefuge, we are organizing and supporting #DataRescue events in cities across the country.
As a new administration arrives in Washington in January 2017, change is coming both to environmental policy and the scientific and evidence-based work that has long supported and steered it.
This project brings together an international network of social and natural scientists, lawyers, and other information and environmental professionals that compose the diverse range of skills needed to document and advocate for the vital important of evidence-based environmental policy.
EDGI currently has 58 members from over 21 different institutions and organizations including: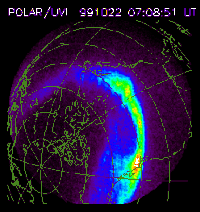 Contact Us
Via our contact form.
Or if you have a fully encrypted email account via email:
EnviroDGI@protonmail.com
Please note: end-to-end encryption is only available *between * encrypted accounts. If you do not have such an account register for a ProtonMail account (it is free) and also note that some metadata cannot be encrypted, so be please be careful with subjects and attachment names.
Donate
We are accepting tax-deductible donations.
Institutions and Organizations of EDGI members