Overview
The Environmental Data and Governance Initiative (EDGI) is an international network of academics and non-profits addressing potential threats to federal environmental and energy policy, and to the scientific research infrastructure built to investigate, inform, and enforce.  Dismantling this infrastructure — which ranges from databases to satellites to models for climate, air, and water — could imperil the public's right to know, the United States' standing as a scientific leader, corporate accountability, and environmental protection.
In response, EDGI is building online tools, events, and research networks to proactively archive public environmental data and ensure its continued publicly availability. We also are monitoring changes to federal regulation, enforcement, research, funding, websites and general agency management at agencies including EPA, DoE, NASA, NOAA, and OSHA.    We aim to serve the environmental community and its allies, and to enable them to hold the new administration accountable, by preserving and improving public access to at-risk government environmental data, documents, and digital interfaces, and by monitoring, documenting, and analyzing change to federal environmental agencies. We also aim to create an open, collaborative network of individuals, non-profits, universities and companies who believe that science and data are vital for environmental governance.
Get Involved
Care about the future of evidence-based environmental and climate programs?  
We're very excited to be selected for Google Summer of Code (GSoC). Visit our GSoC page to share your ideas and learn about potential projects. Student applications open March 20th.
Share our news and vision for environmental data and governance @EnviroDGI #EDGI #DataRescue #OurEnviroData
Join a #DataRescue

 near you:

Organize a #DataRescue Event: EDGI, and its partner DataRefuge, are happy to help your group organize and support your events.

Start with our EDGI toolkit which has organizational models, planning checklists, and tools to seed the Internet Archive, and our coding tools.
Identify and archive datasets.  Use our Agency Archiving Primers to start your research.

Contribute your how-to documents and tools

to the Toolkit and Github so others can learn from and build on your work.

 

Contribute to coding projects

through the

EDGI github account

to archive hard-to-download datasets or document collections.

Propose a collaboration

with our growing EDGI network.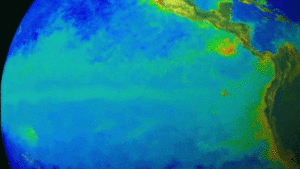 If there is a program or dataset you are concerned about:
1. Seed the Internet Archive Webcrawler with the URLs of environmental and climate programs you have identified as likely to transform or close during a Trump Presidency. The Internet Archive's End of Term project is striving to make publicly available copies of all government website pages before they are changed under a new presidency.
2. Securely share with us information about vulnerable programs or data, via our email:  EnviroDGI@protonmail.com This email is encrypted and its servers are located in Switzerland.
3. Nominate a dataset that urgently needs to be downloaded to the Climate Mirror project or to our collaborators at DataRefuge.