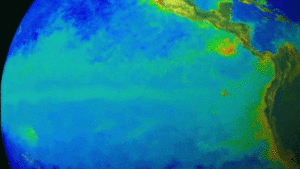 The Environmental Data & Governance Initiative (EDGI) is an international network of academics and non-profits addressing potential threats to federal environmental and energy policy, and to the scientific research infrastructure built to investigate, inform, and enforce. Dismantling this infrastructure — which ranges from databases to satellites to models for climate, air, and water — could imperil the public's right to know, the United States' standing as a scientific leader, corporate accountability, and environmental protection.
In response, EDGI is building online tools, events, and research networks to proactively archive public environmental data and ensure its continued public availability. We also are monitoring changes to federal regulation, enforcement, research, funding, websites and general agency management at agencies including EPA, DOE, NASA, NOAA, and OSHA. We aim to serve the environmental community and its allies, and to enable them to hold the new administration accountable, by preserving and improving public access to at-risk government environmental data, documents, and digital interfaces, and by monitoring, documenting, and analyzing change to federal environmental agencies. We also aim to create an open, collaborative network of individuals, non-profits, universities and companies who believe that science and data are vital for environmental governance.
Get Involved
Care about the future of evidence-based environmental and climate programs?
If there is a program or dataset you are concerned about:
Seed the Internet Archive Web Crawler with the URLs of environmental and climate programs you have identified as likely to transform or close during a Trump Presidency. The Internet Archive's End of Term project is striving to make publicly available copies of all government website pages before they are changed under a new presidency.
Securely share with us information about vulnerable programs or data, via our email: EnviroDGI@protonmail.com This email is encrypted and its servers are located in Switzerland.
Nominate a dataset that urgently needs to be downloaded to the Climate Mirror project or to our collaborators at DataRefuge.