by Leif Fredrickson, EDGI Member, Op-Ed reblogged from The Guardian.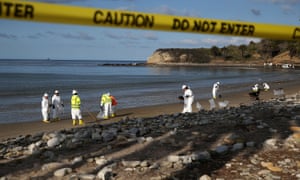 'The EPA began in 1970 as an agency charged with curbing pollution.' Photograph: Justin Sullivan/Getty Images
The Environmental Protection Agency's new administrator, Scott Pruitt, has called for a "back-to-basics" or "originalist" approach to the agency. It is unclear what he means, but in a 22 May memo he said he would prioritize the EPA's program that handles heavily contaminated waste areas, known as "Superfund sites".
In the memo, Pruitt heralds that under his administration, "Superfund and the EPA's land and water cleanup efforts will be restored to their rightful place at the center of the agency's core mission".